Bonjour!! It's been a long long while.
Haven't been updating and yes you know why. BUSY.
But in a good way, enjoying every last bit of university life and it kills me to think that it will end in two weeks T T Shit I need to stop thinking about this, makes me so emotional :(
Anyways!! Had a sudden urge to start writing again despite still being in the BUSY mode with assignments due in the following week. Really wanna express my thoughts for the movie I've been waiting with anticipation.
Beauty and Beast 2017 was, is and will always be amazing.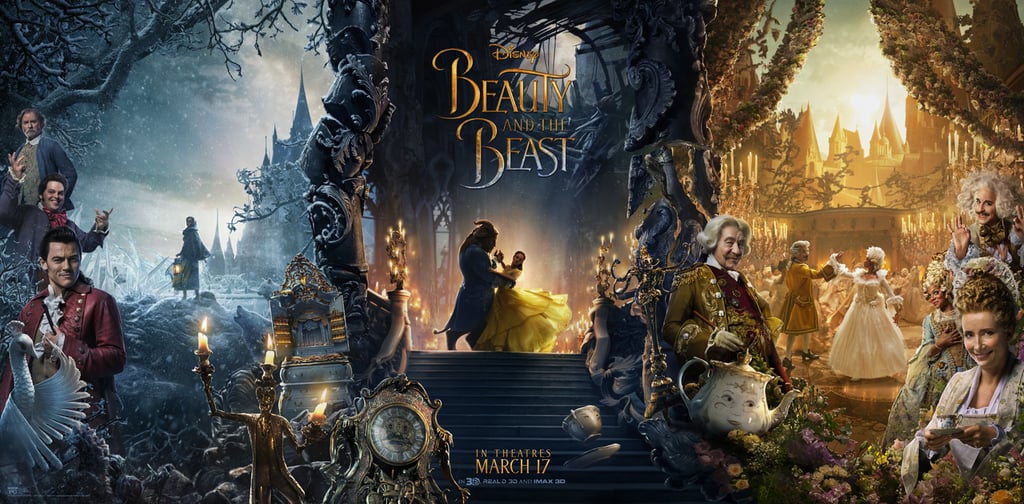 I shall skip the synopsis part. I suppose everyone knows the classic story. This remake retells the tale with beautiful Emma Watson as Belle and Dan Stevens as Beast, whom has the most mesmerizing blue eyes hehe.
Expectation vs. Reality
To be very honest, I wasn't expecting this to be like WOW despite having much anticipation, coz after all, we know the story inside out. What could have made it better? But the truth is, this live version was such a joy to watch, truly engaging and it felt like the fairytale was true as it can be, like seriously. Initially, when I first watched the trailer, well part of me was shocked by the appearance of the antiques haha. No big-eyed Lumiere, no cherry lips Mrs. Potts, it just seemed, less cute. But oh well, I have certainly underestimated the power of CGI. The movements, the talking of all the servant-turned antiques was incredible. And this is the most amazing thing I find in this remake. Cogsworth hopping will be the cutest antique clock that you'll ever see haha. And Lumiere, now alot more mischievous and charming. I'm in love with a candlestick now haha. The interactions between these antiques was so adorable.
Questions Answered
The remake tells a lot more story of every character, yes including the antiques, Gaston and Lefou. Compared to the animated version, there was so much more emotions conveyed by every word they say, every action they do. Gaston went from just a terrible and self-centered man to an evil sinister in this remake. But I guess I really like how they presented the Beast's side of the story in this remake. There was so much more layers to his character in this remake. It was him who made my eyes teary throughout the movie and in this remake, his love for Belle was so much more sincere and before you know it, your heart strings have been tugged. When he said "You'll Always Have a Way to Look Back on Me" I'm already tearing up T T Evermore was an awesome song for Beast. Also, they did talked about the past of Beast and Belle. How did they end up as who they are.
But still, I wonder whats the age difference between Beast and Belle haha.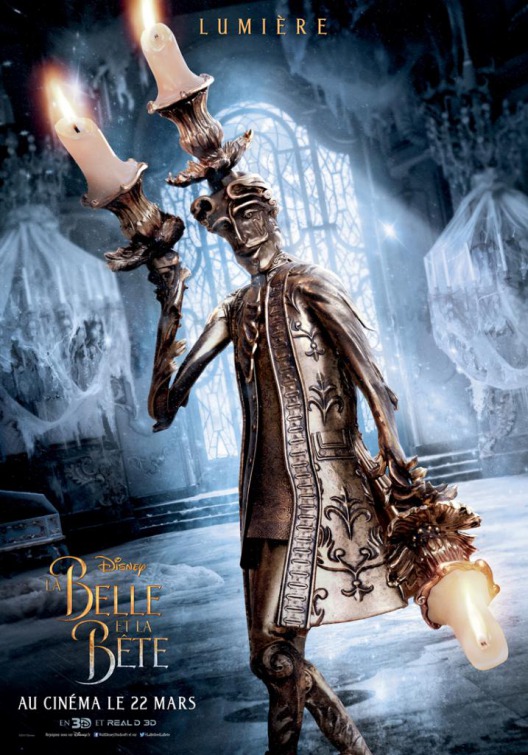 Music
The originals were still as enchanting as ever. Be Our Guest was my 2nd favorite score in this remake haha. It's just so whimsical and the visual effects complimented the fun and cheerful lyrics. My favorite is Evermore, which is a new score and like I've mentioned before, Beast really deserved this song to tell his story. Another newly added song which I like was Days in the Sun, again, another beautiful music, which expressed so much hope and feelings of the antiques.
The sets, the overall visuals
Everything was beautiful and it stayed true to the original story but the live action version was definitely more magical. Gosh I need to stop raving about the antiques haha. The ballroom dance scene was a magnificent sight. The architecture, the majestic interiors, the twinkle lights and the best part was really how Belle's dress flowed around omggggg. Just so gorgeous and dream-like.
Something that wasn't there
Well as amazing and exceeding expectations it may seem, I still wished there was a little bit more. To me, Beauty and the Beast was about looking beyond the surface and never be afraid to be who you really want to be on the inside, which is why I love Belle so much haha. But just thought this remake kind of missed the second part. It still remained as a story about a girl who fell in love with a Beast, but there wasn't much about how Belle proved herself to be a fearless young lady. After all she said "I want so much more than they've got planned". Just thought the movie could have inspired more people out there to chase their dreams. Oh well, I'm just nitpicking, it's still an awesome movie. Wouldn't mind a second time in the cinemas.
To fans of the original, if you want to experience the movie once again, in ways that will arouse so much of your emotions, you have to watch this! But I believe, you have already did haha. To those who've never seen, Beauty and the Beast 2017 will be a fun, enchanting and enjoyable movie to cheer you up and to remind you of something you always knew, Beauty Lies Within.
Still can't get over how magical the movie was and I had to count on my Beauty and Beast playlist and THIS coming video to suppress my desire to run to the cinemas now haha. Can't wait for the small-screen version so that I could relive those moments. Sharing this Oculus 360 degree video of Be Our Guest "Rehearsal Version".
This is awesome!!
eggcited, oops i was blocking Beast haha
Date of the Day! Had a wholesome Korean dinner and a great catch up!
Was strolling around City Hall and the CHIJMES is still one of my favorite places to visit. So pretty!
OOTD, was trying to dress recreate Belle's blue pinafore look.
But obviously I failed LOL
Alright time to dive back into work. 2 more weeks left and wish me luck :)