Can't believe I can be so truly, madly, deeply addicted to a TVB series. I watched it before QT where I was suppose to study. In fact study about science, but at the end of the day, I'll spend my night watching something about Law LOL!!
I don't know what's wrong with me larrrr, whenever my exams are coming, I just feel like watching TVB shows. I don't watch any of them when there's no exam, But strangely, I Must watch them no matter what even though I'm suppose to study. So according to my 1st Principle, Work Hard Play Hard. I studied in the day and then 12am -3am is my "THE OTHER TRUTH" time!!! :D
Yes, this is the series that made me sacrifice my sleep time.
Once you watch the first episode, there's no way you'll stop. Coz this show is just so freaking awesome!!! :D
The Cast : (All my fave actors)
from top left :
Ruco Chan as Keith Lau
Tavia Yeung as Mavis Hong
Raymond Wong as Wallace Cheuk
Louis Yuen as James Wai
Natalie Tong as Cecilia Poon
Chris Lai as Danny Mo
Synopsis by me :
Basically the series is about Law. Not lawyers, but Law.
This series has a total of 25 episodes, talking about the story of Mavis Hong, Keith Lau and James Wai who are barristers in the same chamber, with different crime cases and how to defend for justice. Just like the series' title, it tells the story of how these lawyers help their client and how they look for the truth in their own (lawyer) way without the help of others like the police.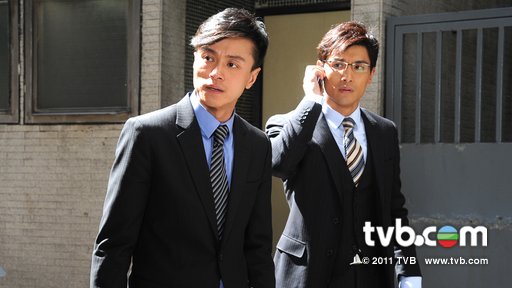 The reason I like it so much, it's because all the cases are very interesting.
It's not like suspense-investigating films that keeps you guessing, instead they are more realistic when it comes to helping the victims and also the innocent ones. What they did was to use what they already have, like the proof, evidence, witnesses' statements and try to look for doubtful and questionable points, and also loopholes. They are not exactly investigating the case, they are just clarifying it, so that the judge and the jury know what is to be concerned.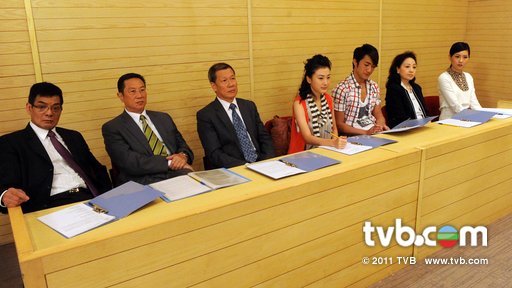 Unlike other lawyers-themed series, which only talks about how-lawyers-help-the-innocent, these one talks about different aspects of the legalization body. There was one case that tells the role of the juries in a case which I really like. Now that I know the juries actually play a very important part and the way they consider and decide the outcome is very very important in a case. Other than that, there's also spotlights on the judges, the different types of lawyers like the solicitor and the barrister, and also on how to appeal for cases.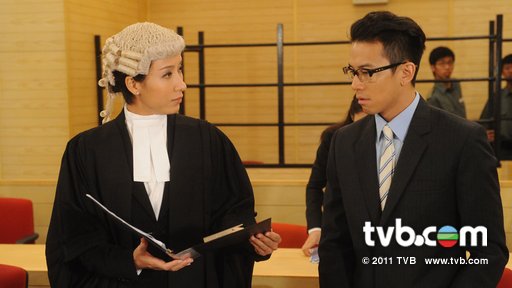 Well crime cases are actually the main topics, but what keeps the series interesting is also the characters of the series. All the lawyers are super super cool mannnn..... There was one moment where I just want to become a lawyer and be cool like them LOL They are all professional and defends for justice. I love it whenever 2 or more lawyers work together to solve a case. At the same time, the series reveals a lot of problems that lawyers face, not just problems with their clients, but also problems with their point of view on things, their perspective to the truth. And sometimes find it difficult to stand firm on justice while they are constantly being blackmailed and no one seems to believe in the truth.
One of the best thing about this particular series -- Ruco Chan XD
I've watched him act several years ago in a series called Love In a Miracle (爱在有情天)where he's the 2nd male lead and he sang the title song of the show which I really really loved!
I really really liked him since that show, there's something really "yeng" 型 about him. But after that I seldom watch his series coz he was in ATV. Then when he got back to TVB, well he's acting is very good but he was always doing the minor characters. and NOW finally!!!! He's the lead of the series!! and gosh, he showed off his acting skills mannnn. I'm in LOVE with Keith!!
Keith is like this really good lawyer that does everything to help his clients. So yea, to achieve that, he often break some rules, but or course, justice is on his side. Keith is a very cool and also fun guy who is very helpful and cheerful but at the same time, he can get very emotional when he's dealing with things that he doesn't wish to see. Especially things that hurts people around him. Yea, Ruco Chan did well in portraying his sometimes cheerful-sometimes emo character. Love it laaaa....
The relationship between the characters are very interesting as well. They are all very very good friends and works together to fight for justice. I just love their chemistry la...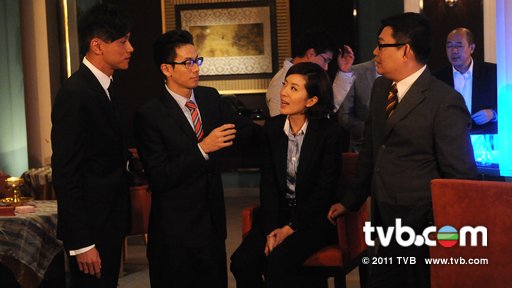 The cast are awesome don't you think??? Tavia Yeung is like the best actress you can find. Seriously! She can be anything, and I love her character as Mavis, a smart and professional lawyer, and also a confident and independent woman. Many guys in the show were running after her LOL Then there's also Raymond Wong as Wallace, a born-rich solicitor which have his own firm but has no experience in court. But as the events come along, he learned from his failure and starts to be a REAL lawyer and finally turned into a barrister. Louis Yuen, haiz, of course the Joker in the series larrr....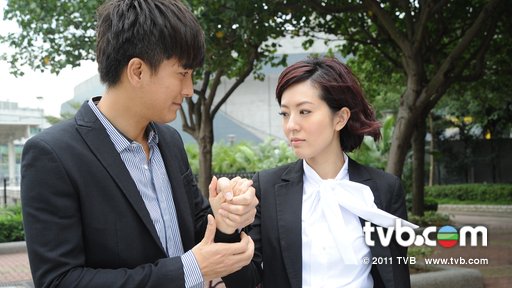 There's also love relationships, for example Alex (Kenneth Ma) and Cecilia (Natalie Tong)...
Sad case, Cecilia died TT.TT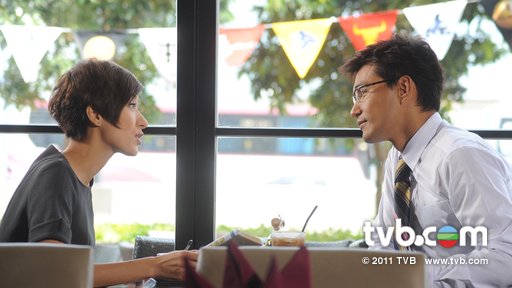 And of course, the sort-of triangle relationship between Mavis, Keith and Wallace.
It's kind-of complicated, one man knows her best, the other saved her life. One teaches her new things in life, one treated her well.
Though Mavis didn't make a choice at the end, but I'm sure there will be a Sequel to this series.... Can't wait, can't wait!!! hehe...
Wuaaaa, didn't realize i crapped so much...
In Conclusion, all I want to say is GO WATCH THIS SERIES!!!
wanna know more, go to The Other Truth Official Site
The theme song which perfectly suit the story. *ThumbsUp*