Animation that rocks!
I'm just gonna write some thoughts here
Just to encourage you guys to watch the movie
FROZEN
while it's still playing in cinemas.
FROZEN
by Disney
Heartwarming story of two sisters,
Elsa and Anna
. The story is set in Arendelle, where Elsa and Anna are the princesses of the country. The main conflict is Elsa's
special ability to create snow
and ice which is somehow uncontrollable and therefore caused a barrier between the sisters as Elsa is afraid that her ability will put Anna and others in danger. And one day, Elsa accidentally turned her own country into a piece of frozen land and ran away as she don't have to keep her secret anymore. So in simple words,
the story tells Anna's journey to get her sister back and save her country out of winter
. :D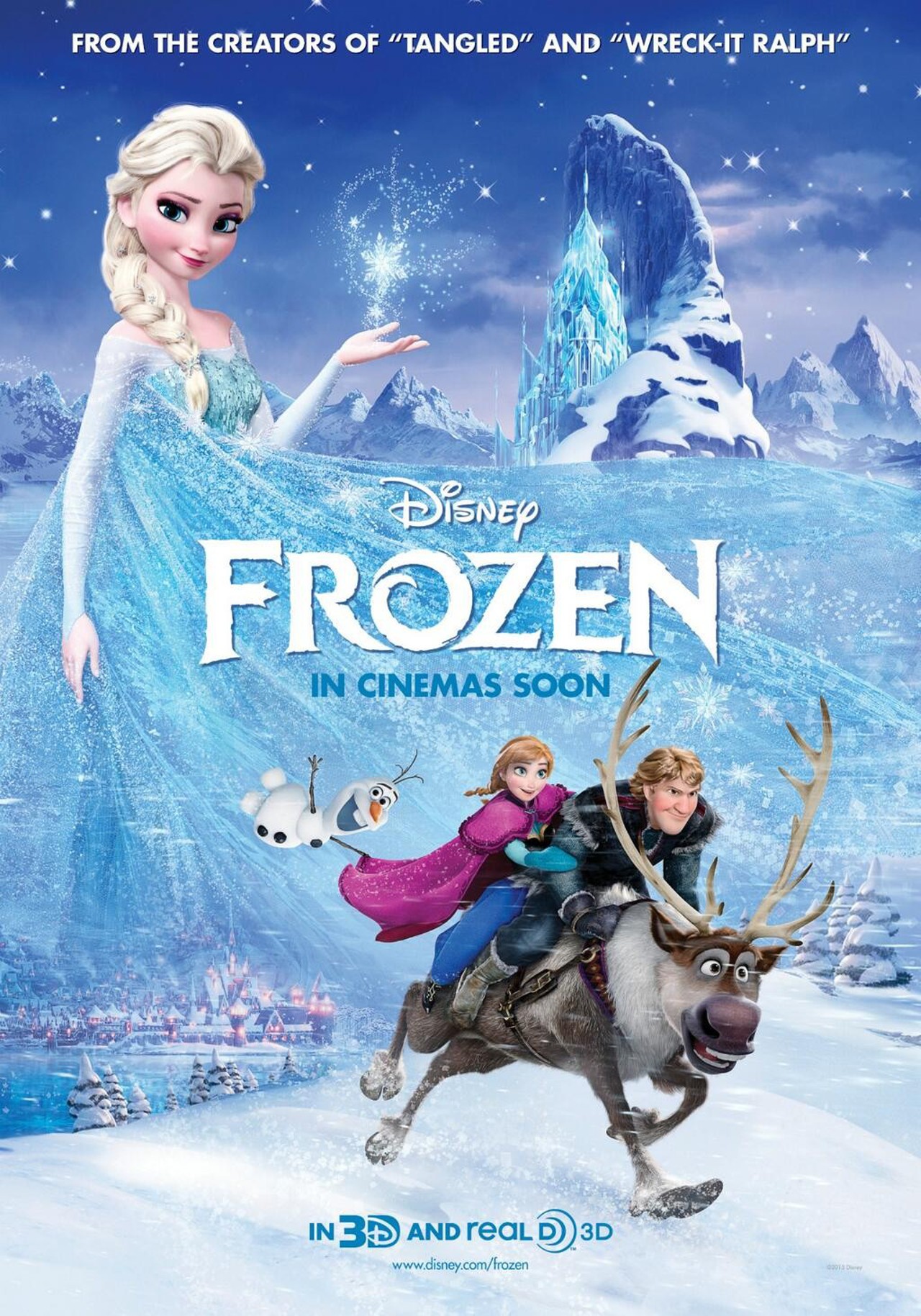 hmmmm I know my description of the story may not sound very interesting...in fact I find the story line kinda cliche too! The awesome part of the movie is how the details are presented. There's many sub-storylines and many meaningful themes which can capture large audience. The reason I love it so much is the beautiful animations and the way they portray the characters,
it's just very much ALIVE
! I love how the characters interact with each other, the funny lines, the expressions and the conflicts as well. And of course, the fact that they put in a lot of
awesome broadway tunes
! Seems like my old Disney is coming back! Only this time, is not just about fairytale-happily-ever-after love songs, but songs about family and destiny as well. I really love how Disney is trying to
make stories about strong and independent girls nowadays
, my previous favorite was Brave, and now they have Elsa and Anna on the list as well. Like Like!!
Besides, the sidekicks that every Disney movie will have hehe. This time, the guys became the sidekicks, and the villain as well. And of course, the super damn cute talking
snowman Olaf
, gawd every line that he says made me laugh so bad....and there, Disney makes you dream of having a snowman as your friend LOL
The most touching part would definitely be the
sisters' relationship
, I cried in the theater seriously, though I don't have a sister, but it makes me wanna have one so badly.
Basically, this movie is another awesome Disney piece, that makes everyone, from children to adults, dream of a fantasy world that gives you warmth, hope, joy, family and love.
the awesome sidekicks -- Sven the Reindeer and Olaf the talking snowman
"The Cold Never Bothered Me Anyway" -- Let It Go
This song had gone viral! Sorry Demi, but this version rocks! Performed by Queen Elsa -- Idina Menzel
It sounds pure! Totally impressed and touched.
Watched Frozen at Jurong Point with Limin, Theodora and Cristina!
Our final outing :( in singapore at least.
The bear is a gift from Cristina, so cute right??
Really thanks so much, what did I do to deserve this?
Will miss you girls so much TT.TT